I love flea markets and antique malls. Recently I measured the design area of several finishes and started carrying the list with me when I cruise through my local antique malls. Check out these frames!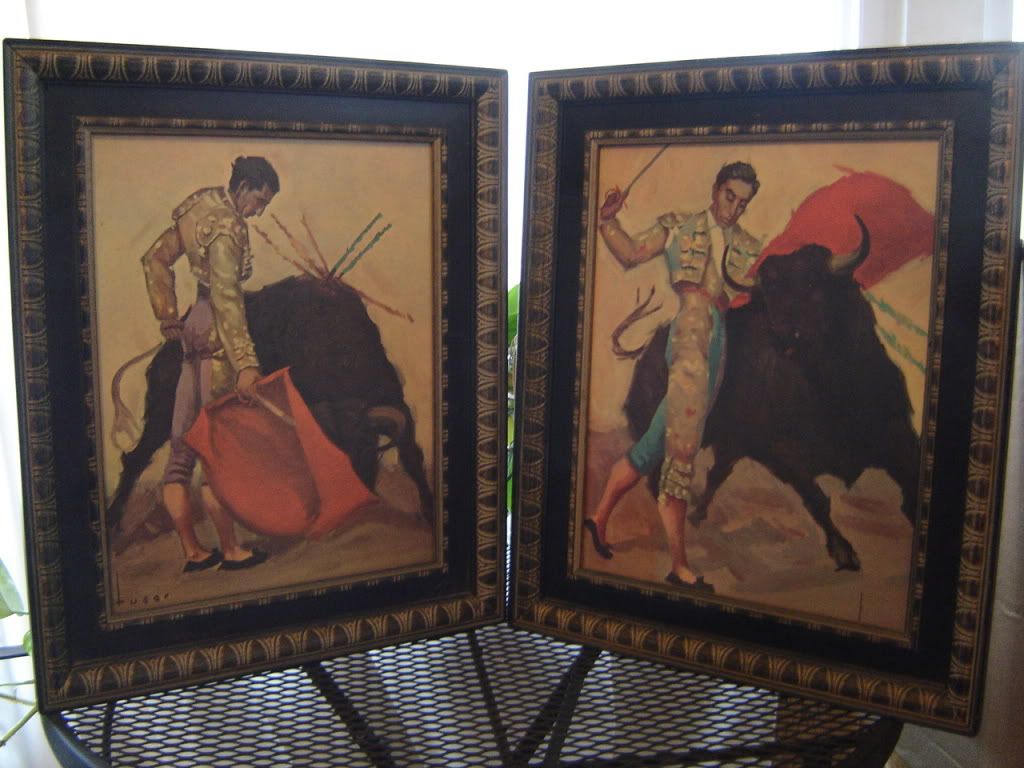 Obviously the bull fighters need to go, but the picture frames are incredible. The price was right, too. Frames can be so expensive. Here is a closeup.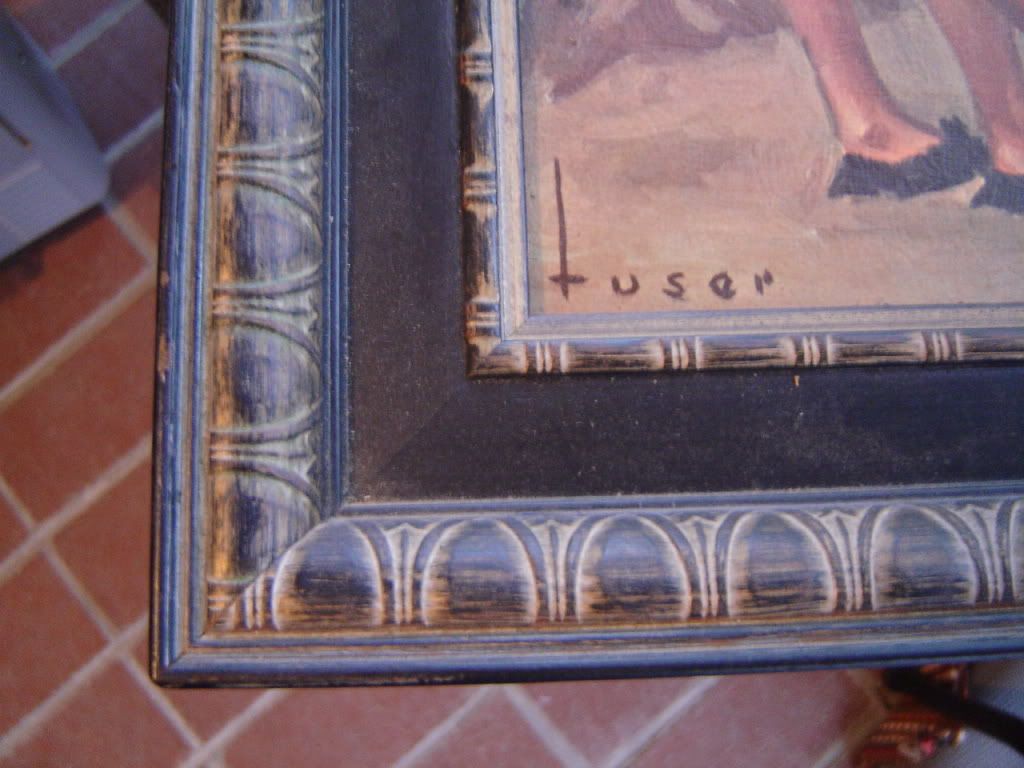 The more I stitch on "Sweet Pea Sampler" the more I love it. The colors are amazing and sometimes surprising. I will (finally) have a progress picture for you in a day or two.